NOTE: Freight Shipping Item | 10-15 Day Delivery Time
1.
Product Introduction
The rosin, as a kind of solvent-free oil, is made by exposing plant materials to high temperature and high pressure. Essentially, the rosin technology is a kind of extraction method involving the use of a heat press that combines both heat and pressure.
There are many ways extracting the golden herbal concentrates, and using a heat press is the easiest one. The principle is that the resin is extracted by adding a high pressure of gravity at the proper temperature.
Recommended Temperature and Time for use:
High quality herb: It need to be pressed for 25~40 seconds under the temperature of 100~112℃(about 215~235℉).
Low quality herb: It need to be pressed for 60~180 seconds under the temperature of 104~121℃(about 220~250℉).
Harsh: It need to be pressed for 60~75 seconds under the temperature of 75~88℃(about 170~190℉).
The KP-4 is a type of hydraulic press machine, which arranges the heating device on the working surface.
2.
Product Parameters
Rosin Heat Press Machine
Product Name
Hydraulic Rosin Heat Press Machine
Model K
KP-4
Bed Dimension
4"*4"
Working Pressure
4T
Heating Surface
Upper and Lower Plate Heating
Heating Temperature
245℉
Temperature Control Accuracy
±1℉
Heating Power
300W(110V) or 700W(220V)
Power/Voltage
90-240V, 50/60Hz
3.
Product Details
3.1 Exquisite appearance and many colors to chose from: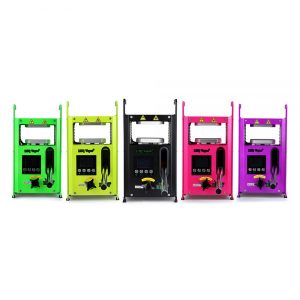 3.2 Independent heating of upper and lower plates, independent PID controller, clear and accurate temperature control.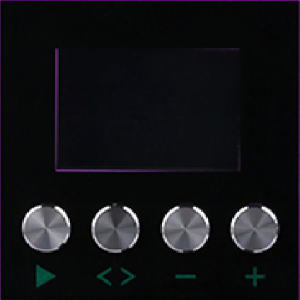 3.3 High quality heating plates are adopted. With the thickened aluminum sheet, the temperature can be maintained for a long time.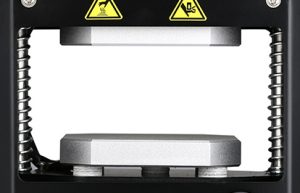 3.4 The hydraulic lifting device can not only be lifted flexibly, but provides high pressure.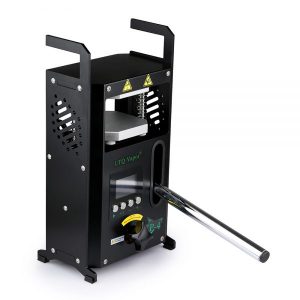 3.5 The detachable power line is convenient for packaging and transportation.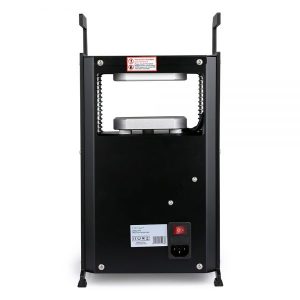 4.
Product Usage
It is applicable for extracting rosin, wax and oils.
5.
Product Package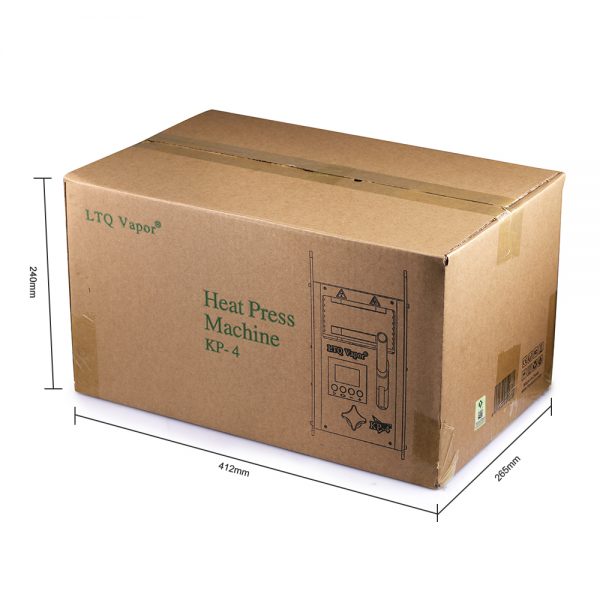 8.
Product Advantages
8.1 The rosin concentrate will be completely free of chemical materials.
8.2 The rosin concentrates will be produced in about 15 minutes.
8.3 You don't need to blow and purge the concentrate after using the rosin heat press.
8.4 The complete effect will be obtained by using the rosin heat press, which means that the all virtues of cannabinoids and terpenes will be maintained.
8.5 It's easy to have a good command of the rosin press technology.
8.6 The cleaner and healthier finished products will be obtained ultimately when the rosin heat press is used.
8.7 Requiring less space, the rosin heat press is convenient to set up.
8.8 It is equipped with a second chronograph for timing precisely. There is a magnet behind the second chronograph, which can be attached to the machine.